Πάνος Κωνσταντόπουλος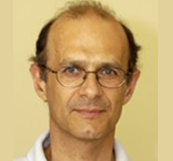 Panos Constantopoulos is Professor and Director of the Information Systems and Databases Laboratory at the Department of Informatics, Athens University of Economics and Business. He has previously been Professor at the Department of Computer Science, University of Crete, where he has also served as Department Chairman and Director of Graduate Studies. He has founded and led for twelve years the Information Systems Laboratory and the Centre for Cultural Informatics at the Institute of Computer Science, Foundation for Research and Technology – Hellas.
He holds a Diploma in Electrical and Mechanical Engineering from the National Technical University of Athens, a Master of Science in Electrical Engineering from Carnegie-Mellon University, and a Doctor of Science in Operations Research from the Massachusetts Institute of Technology.
His research interests are in information systems, knowledge representation and conceptual modelling, ontology engineering, semantic information access, information design, decision support and knowledge management systems, cultural informatics and digital libraries.
He has been principal investigator in 35 national and international competitive research projects, in 3 of which he was project co-ordinator.
He has about 90 articles published in scientific journals, the proceedings of international scientific conferences, or as chapters in books.