SUM - Save the Ukraine Monuments: A 4CH initiative
Date: 2022-05-10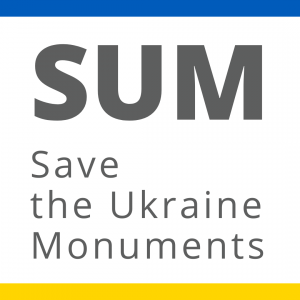 Besides the unacceptable losses of human lives and the distress of the population causing millions of refugees, the invasion of Ukraine by Russian troops and the ongoing war put at risk the cultural heritage of this country. They may irreparably destroy monuments, artworks, remnants of the past, and with them cancel the history and identity of the Ukrainians.
Out of solidarity with Ukraine, immediately after the invasion 4CH, a project in which DCU is a partner, launched an initiative titled SUM – Save the Ukraine Monuments to save the digital documentation of Ukrainian cultural heritage, to preserve its memory and support the future restoration of assets from the damages caused by the war. The initiative has been approved by the EU Commission and is carried out with the collaboration, the endorsement and the support of other EU cultural institutions and organizations.
SUM consists in duplicating the digital documentation, such as texts, images and 3D models, of Ukrainian heritage on safe servers placed in the EU with a secure procedure. SUM is in contact with Ukrainian heritage institutions, professionals and companies: among the many difficulties of wartime, they are uploading to our servers this precious digital content, to be returned intact to them when –hopefully soon– peace and justice will be re-established in all of Ukraine.
Learn more here.