Christos Papatheodorou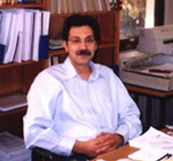 I am a Research Fellow with the Digital Curation Unit (DCU) of Athena Research Centre and also an assistant professor in the Department of Archive and Library Science , Ionian University . I received my B.Sc. and Ph.D. in Computer Science, both from the Department of Informatics , Athens University of Economics in 1987 and 1992 respectively. Before joining Ionian University I was in charge of the development of Digital Library and Information Services at the Library of the National Centre for Scientific Research "Demokritos" in Athens, Greece. I participate to the join research tasks of Semantic Interoperability, and Digital Library Evaluation of theDELOS Network of Excellence on Digital Libraries , and I was project proposal evaluator for the Information Society Technologies (IST) program, 5th EU R&D Program-Framework, Action Line: Digital Collections – Cultural Heritage.
My research interests include:
Metadata interoperability and especially ontology-based interoperability of cultural heritage and e-government metadata schemas.
Evaluation of Digital Libraries and Information Services, focusing on user-based evaluation and user behavior analysis.
User Modeling, Personalized access to Digital Libraries and Internet, Information Filtering and Web Mining focusing on the discovery of user communities and sterotypes.
Web 2.0 technologies, such as social tagging system, folksonomies, etc. focusing on the integration and interoperability of such technologies with knowledge organization systems and metadata standards.
Bellow is a sample list of some recent publications. A more complete catalogue can be found in my personal page . * G. Tsakonas, C. Papatheodorou, "Exploring usefulness and usability in the evaluation of open access digital libraries", Information Processing and Management Journal, 2007. * Th. Stasinopoulou, L. Bountouri, C. Kakali, I. Lourdi, C. Papatheodorou, M. Doerr, M. Gergatsoulis, "Ontology-based Metadata Integration in the Cultural Heritage Domain", Proceedings of the 10th International Conference on Asian Digital Libraries, ICADL-2007, Hanoi, Vietnam, December 2007, Lecture Notes in Computer Science (LNCS) No. 4822: Springer-Verlag, 2007, pp. 165-175. * C. Kakali, I. Lourdi, T. Stasinopoulou, L. Bountouri, C. Papatheodorou, M. Doerr, M. Gergatsoulis, "Integrating Dublin Core Metadata for Cultural Heritage Collections Using Ontologies", Proceedings of the 7th International Conference on Dublin Core and Metadata Applications, DC-2007, Singapore, August 2007, pp. 128-139. * N. Fuhr, G. Tsakonas, T. Aalberg, M. Agosti, P. Hansen, S. Kapidakis, C.P. Klas, L. Kovacs, M. Landoni, A. Micsik, C. Papatheodorou, C. Peters, I. Solvberg, "Evaluation of digital libraries", International Journal on Digital Libraries, Vol. 8(1), pp. 21-38, 2007. * C.P. Klas, H. Albrechtsen, N. Fuhr, P. Hansen, S. Kapidakis, L. Kovacs, S. Kriewel, A. Micsik, C. Papatheodorou, G. Tsakonas, E. Jacob, "A Logging Scheme for Comparative Digital Library Evaluation", Proceedings of the 10th European Conference Research and Advanced Technology for Digital Libraries, ECDL 2006, Alicante, Spain, September 2006, Lecture Notes in Computer Science (LNCS) No. 4172: Springer-Verlag, 2006, pp. 267-278. * G. Prokopiadou, C. Papatheodorou, D. Moschopoulos, "Integrating Knowledge Management Tools for Government Information", Government Information Quarterly, Vol. 21(2), pp. 170-198, May 2004. * C. Papatheodorou, S. Kapidakis, M. Sfakakis, A. Vassiliou, "Mining User Communities in Digital Libraries", Information Technology and Libraries, Vol. 22(4), pp. 152-157, December 2003. * D. Pierrakos, G. Paliouras, C. Papatheodorou, C.D. Spyropoulos,"Web Usage Mining as a Tool for Personalization: A Survey", User Modeling and User-Adapted Interaction, Vol. 13(4), pp. 311-372, November 2003.
I was Organizing Chair of the 11th International Conference on User Modeling (UM 2007) , Corfu, Greece, 25-29 June 2007, and I have participated in the program committee of the following conferences and workshops: AINA-08 , AINA-07 , ICEG-2006 , SETN2006 , ECDL 2005 , PIA 2005 , SETN2004 , SETN2002 , WEBKDD'99 .