Costis Dallas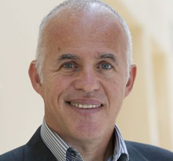 I work as an Assistant Professor of Cultural Heritage Management and Advanced Technologies in the Department of Communication, Media and Culture of Panteion University, Athens , where I teach courses in Arts and Cultural Heritage Management, Digital Collections, and Cultural Heritage Informatics, and help run the first Cultural Management postgraduate degree programme in Greece. I am also Associate Professor of Cultural Heritage Information (part time) in the Faculty of Information of the University of Toronto , teaching postgraduate courses on Collections Management, and on Museums and Information, and an associate of the newly-founded Digital Curation Institute of that institution.
I am a Research Fellow of the Digital Curation Unit, "Athena" Research Centre since its foundation in 2007, focussing mostly on injecting human sciences perspectives to the Unit\'s work. My main current research interests lie in the field of curation theory, in particular as it concerns cultural heritage knowledge and public communication practices, including but not limited to digital curation; in particular, I am exploring the import of scholarly, curatorial and interpretive traditions drawn from the field of archaeology, museums and material culture studies on emerging perspectives to long-term digital curation, aiming to ensure future "epistemic adequacy" of knowledge artefacts such as primary cultural heritage data, epistemic objects and argumentation artefacts in the human sciences. For this, I draw inspiration from Peircean semeiotics and from cultural historical activity theory, as well as from related approaches to material culture, information and cultural agency from archaeology, cultural anthropology and information science.
I also work with other DCU members in the Preparing DARIAH: The digital research infrastructure for the arts and humanities in Europe project, a major initiative in the field of cyber-scholarship in the European Union. My work in this field focusses mostly on establishing a theoretical framework, and in analysing and understanding information interaction by arts and humanities workers by means of qualititative methods, a necessary step in order to develop appropriate object and process models for the planned digital humanities infrastructure in DARIAH. Also, I\'ve been a advisory board member of the Digicult Forum and Electronic Resource Preservation and Access Netowrk (ERPANET) EU digital heritage projects, serve regularly in the program committee of the Museums and the Web international conference, and was recently active in establishing the programme of the CIDOC 2008 conference in Athens, focussing on the theme of "Digital curation of cultural heritage".
In addition to work related to digital information, I maintain an interest in the field of cultural policy and the analysis of cultural practices related to creativity and reception. Since 2003 I am the author of the Compendium report on Greek cultural policy published by the ERICArts Institute and the Council of Europe. From 2007 onwards I also work on a medium-term research project exploring the relationship between life, creative engagement and symbolic capital, based on the conceptual analysis of autobiographical interviews by workers and stakeholders in the arts, and at this first stage focussing on Greek actors, dancers and musicians.
In the past twenty years, I worked in various research and professional positions in the field of cultural heritage policy and management, and cultural heritage informatics. From 2000 to 2008 I was actively involved professionally in consultancy work and project management in the field of digital communication: in the last four years as Vice-President and Head of Innovation at PRC Group – The Management House SA , a consulting group specialising in intangible assets management for public, private and third sector organisations in Greece, the UK and globally; and, previously, as President of Critical Publics SA , a consultancy firm I had co-founded in 2000. My work in that period involved managing projects in requirements analysis, domain modeling, knowledge portals and collaborative solutions information architecture and design, and research work in social semantics and digital heritage, respectively through direct involvment in the NEPOMUK: The social semantic desktop and CALIMERA: Cultural Applications – Local Institutions Mediating Electronic Resource Access EU initiatives. I also led projects in the field of cultural heritage digitisation, museum documentation, collections management and interpretive design, such as the South Asian diaspora literature and arts digital archive (SALIDAA) in the UK, and recently the large-scale digitisation and retrospective inventorying project of the Greek Archaeological Service, involving work at more than sixty locations, and coordinated by the Greek National Monuments Archive directorate of the Ministry of Culture.
From 1997 to 2000 I worked as Special Advisor of the Greek Foreign Minister on cultural diplomacy and information issues, and in 1996-1997 as Special Secretary for Libraries, Historical Archives, Educational Television and Instructional Media in the Greek Ministry of Education. Earlier, I had served as General Director of theFoundation of the Hellenic World , a position I took after having founded and led the work of the IT department of the Benaki Museum as early as 1990. My research work during that period was mostly related to the specification and design of the innovative CLIO semantic information system for museum scholarly documentation and research work, working with the cultural informatics research team of ICS/FORTH, then led by Panos Constantopoulos. I was also an active member of the Working Group which, on the basis of our experience with CLIO, produced the first version of the CIDOC Conceptual Reference Model , approved since as official standard ISO 21127:2006 for cultural heritage information; and, also, I served as first Chair of the Multimedia Working Group of CIDOC, the International Documentation Committee of the International Council of Museums .
Selected papers in the field of cultural heritage information:
Dallas, C. (2007a). An agency-oriented approach to digital curation theory and practice. In International Cultural Heritage Informatics Meeting (ICHIM07): Proceedings. Toronto: Archives and Museum Informatics. Retrieved from http://www.archimuse.com/ichim07/papers/dallas/dallas.html.
Dallas, C. (2007b). Archaeological knowledge, virtual exhibitions and the social construction of meaning. In P. Moscati (Ed.), Virtual museums and archaeology: the contribution of the Italian National Research Council, Archeologia e Calcolatori, Supplement no. 1 (pp. 31-64). Roma: Insegna del Giglio.
Dallas, C. (1999). Humanistic research, information resources and electronic communication. In J. Meadows and H. Boecker (Eds.), Electronic Communication and Research in Europe (pp. 209-239). Luxembourg: European Commission.
Dallas, C. (1994). A new agenda for museum information systems. In S. Ross (Ed.), Problems and Potentials of Electronic Information in Archaeology seminar: pre-circulated papers (pp. 251-264). London: British Library. Retrieved August 8, 2008, from http://eprints.rclis.org/archive/00007978/.
Dallas, C. (1992). Syntax and semantics of figurative art: a formal approach. In Archaeology and the information age: a global perspective, One World Archaeology, vol. 21 (pp. 230-275). London: Routledge.
A more detailed Curriculum Vitae is also available.