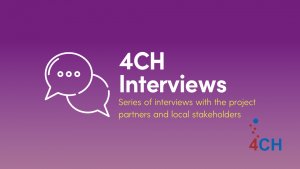 The European project 4CH: Competence Centre for the Conservation of Cultural Heritage, whose partner is Digital Curation Unit, is conducting a series of interviews, starting a dialogue between project partners and local stakeholders and experts.
The speakers analyze several topics related to Cultural Heritage, such as digitization, innovation, data management, and other related fields.
Watch the interviews and learn more here.